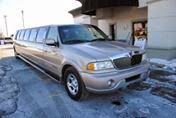 Each week during the high school sports season, Eastern Maine Sports will announce a female and male athlete of the week. You can send your nominations during the week to Marc at easternmainesports@gmail.com. When you send your nominations include the athlete, name of the school, stats for the week of the nomination. Here is a full list of the 185 past athlete of the week winners.
This week, we had four Rowell's Garage male athlete of the week nominations. Ryan Jurgiewich earned his third Down East Limousine male athlete of the week, including his second in the past month. Other student/athletes to be named athlete of the week from Schenck high school include Ashley Leavitt (9-30-12),
Morgan Thompson (2) (2-1-14),Justin Thompson (6) (1-23-16), and
Chantel Lane (5-30-15).
Down East Limousine male athlete of the week
Ryan Jurgiewich- Schenck- baseball- Ryan pitched a complete game 3 hitter in a 3-1 win over PCHS, striking out 18 and walking only 2. The 15th strikeout of the game was Jurgiewich's 300th of his career.
Runner up
Ryan Chasse – Fort Kent- tennis- he is the #1 seed from region 1 after finishing in the top 16 last year. He is 6-0 and has not lost more than three games to any opponent all season.
Other nominations
Zack Bouchard- Stearns- baseball- allowed five hits, striking out 15 in 3-2 loss to PVHS.
Grant Poulin- Central- baseball- went 5-5 with five RBI in 16-4 win over Bangor Christian.