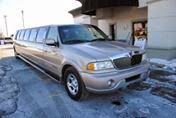 Each week during the high school sports season, Eastern Maine Sports will announce a female and male athlete of the week. You can send your nominations during the week to Marc at easternmainesports@gmail.com. When you send your nominations include the athlete, name of the school, stats for the week of the nomination. Here is a full list of the 198 past athlete of the week winners.
This week, we had four Rowell's Garage male athlete of the week nominations. Keenan Collett has helped the Orono Red Riots football team start the season 6-0. Collett earned his second athlete of the week honor. His teammate Jackson Coutts was named runner up. Collett joins Christian Mowrer (2) (10-28-12),Dominic Mowrer (9-15-11),Tyler Eddy  (2) (6-3-12),Andi Foster   (2) (5-20-12),Jillian Woodward (2) (2-9-13),Diana Tyutyunnyk (11-10-13),
Brinsley Chasse (1-11-14), Coutts (3) (5-7-16),Tia Tardy- (10-11-15),
Aashild Fridtun (11-8-15), and Jake Koffman (5-15-16) as student/athletes from Orono high school that have earned athlete of the week honors.
Down East Limousine male athlete of the week
Keenan Collett- Orono- football- rushed for 212 yards and three touchdowns on 15 rushes and also had 12 tackles and an interception in win over Mattanawcook. Rushed for 130 yards on 10 carries, had 140 yards receiving, four touchdowns, and five tackles in 47-20 win over Washington Academy.
Runner up
Jackson Coutts- Orono- football- threw for 200 yards and four touchdowns in 47-20 win over Washingtom Academy.
Other nominations
Alvaro Valls- John Bapst- soccer- scored two goals including the game winner late in regulation in 2-1 win over Presque Isle.
Riley Dionne- Schenck- soccer- scored in the 2nd overtime to lift the Wolverines to 2-1 win over Houlton.