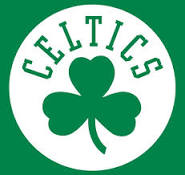 Terry Rozier came off the bench to score 20 points Wednesday night, to lead the Boston Celtics past their rivals the Cleveland Cavaliers 102-88 at TD Garden in Boston.
Isaiah Thomas, who did not play, made his first trip back to Boston with Cleveland since a trade sent him to the Cavs in the offseason. The Boston crowd game Thomas a standing ovation.
Boston (31-10), made easy work of Cleveland and put six players in double figures. Jayson Tatum and Marcus Smart had 15 points a piece. Jaylen Brown had 14 points, while Al Horford and Kyrie Irving had 11 points a piece. Horford and Irving both had nine rebounds, while Irving also added six assists.
Cleveland (25-13), in the second night of a back to back was led by LeBron James who had 19 points, seven rebounds, and six assists. Kyle Korver added 15 points. Kevin Love left the game in the second quarter with an undisclosed ankle injury.
Boston now has a 4.5 game lead over the Cavs for the first seed in the East and will host Minnesota Friday night at 7 p.m.