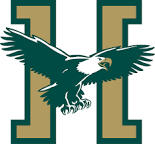 Both the Husson womens and mens basketball teams continued a solid North Atlantic Conference season so far, with a clean sweep at UMaine-Farmington Tuesday night.
In the womens game, Husson built a 21 point halftime lead and cruised to a 87-51 win over the home Beavers from UMF.
Barrett Campbell came off the bench and was the games leading scorer with 21 points. Campbell also had six rebounds, three assists, and two steals.  Sami Ireland put in 16 points and had six rebounds. Megan Peach also came off the bench to score 13 and haul down nine rebounds, while Kenzie Worcester filled up the stat sheet with 12 points, seven rebounds, three assists, and four steals. Husson improves to 6-5, 5-1 NAC.
UMF (4-8, 1-6), got 16 points and 12 rebounds from Paige Carter and 15 points and five rebounds from Morgan Crocker.
In the mens game, Husson stayed unbeaten in conference play with a 95-68 win over UMF.
DJ Bussey came off the bench to lead Husson with 19 points. Justin Thompson put in 14 points off the bench as well. Raheem Anderson had 12 points and four rebounds. Corey Kaiser also came in off the bench to record a double double with 11 points and 10 rebounds. The Eagles are now 9-2, 6-0 NAC.
Riley Robinson was the games high scorer with 20 points and five rebounds for UMF. Milani Hicks put in 15 points and had seven rebounds, while Isaac Witham put in 14 points. The Beavers fall to 4-8, 2-5.
Both Husson teams will host Colby Sawyer at Newman Gym Friday night, with the womens contest at 5:30 and mens game at 7:30 p.m.