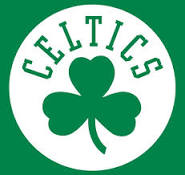 The Boston Celtics put five players in double figures and rallied from a nine point halftime deficit, to defeat the Philadephia 76ers 114-103 Thursday afternoon in a game played in London, England.
Jaylen Brown had 21 points, while Kyrie Irving had 20 points, six rebounds, and seven assists. Marcus Morris had 19 points and eight rebounds. Jayson Tatum chipped in 16, while Al Horford had 13 points, eight rebounds, and seven assists. Boston trailed 57-48 at the half, before outscoring Philadephia 37-22 in the third quarter, moving their record to 34-10.
Philadephia (19-20), was led by J.J. Reddick who had 22 points and seven rebounds. Ben Simmons added 16, while Joel Embidd had 15 points, 10 rebounds, and five assists.
Boston will host the New Orleans Pelicans Tuesday night at 7:30 p.m.